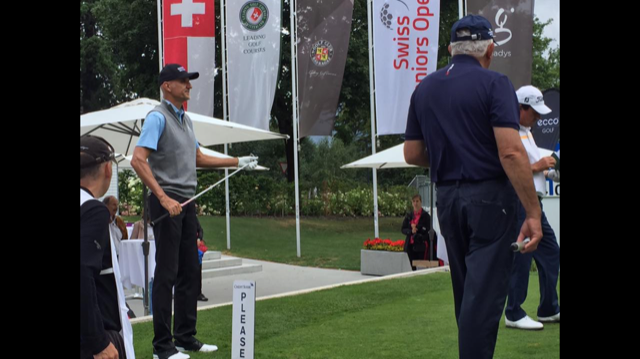 Tied 8th and therefore the 1st Top 10 position at Swiss Seniors Open in Bad Ragaz! The rounds 70, 67 and 67 for -6 (204) are "only" 5 shots off the winning score of -11.
"I played solid over the 3 days, but the putts would not drop. The 3rd round was particularly solid, which is why I could play myself into the top 10. Overall, I love to play in Bad Ragaz and I do hope to come out on top one of these years!", said a satisfied André after all…
Next start: Winston Gold Senior Open as of July 13 2018.