A Company Day with André
Have you lately wished a business day could be held in a more relaxed environment than your meeting-room? Or have you been thinking about something special to offer a good client of your company? Are there business partners or special friends you would like to offer a different experience?
If your company is looking for a new way to thank clients, spend the Company Day or increase its popularity among customers, then a tailor-made day with André on the Golf course is the idea you were looking for. The combination of Business and Golf has been highly popular in many countries all over the world. In the United States, companies like to use the Golf course as their office, be this to close deals or get to know the business partners in a more relaxed environment. With the Golf boom has also taking off in Switzerland, the interest in this game has grown so much that it is time to get your company into the "Business of Golf".
André is the perfect Guide to giving your company's clients or special guests a top and exclusive insight into the Game of Golf. The day will be tailored to your needs, be it regarding the location, the programme and the special features. Is it a friendly 18 holes you are interested in or a little competition? Would you prefer a Golf-Workshop, or a Clinic? Is there a special course you would like to play with him, or even organise an executive golf trip for a couple of days?
Write to André to encourage or congratulate him, to ask him advise, draw his attention to something or even actively support him!
Say hello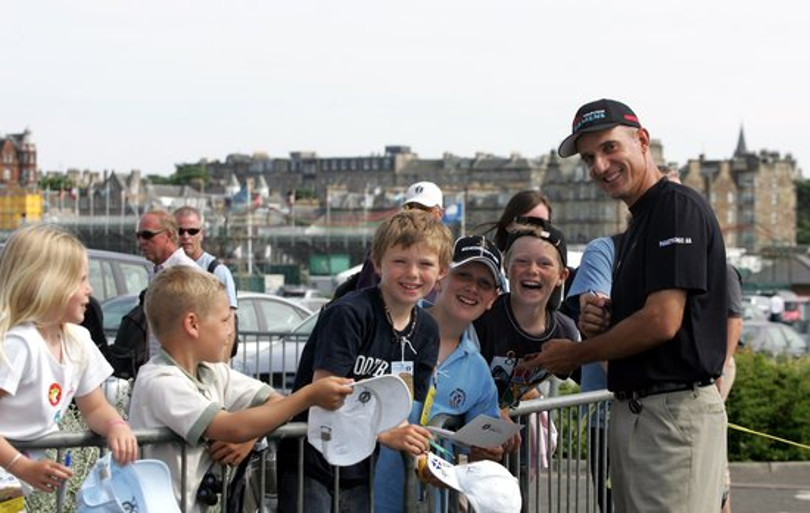 Come to one of the events and say Hi to André, he'll be delighted!