The Bossy Workshops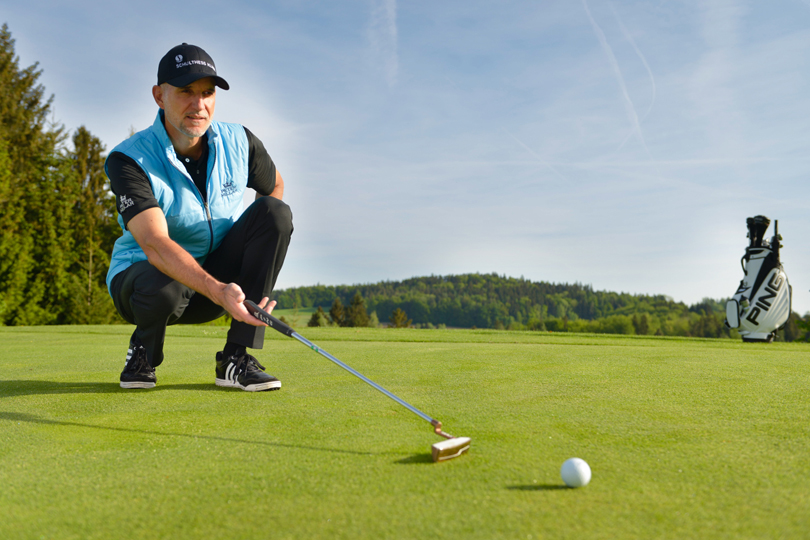 Do you want to work on specific areas of your game? Is it time to get a professional perspective on putting, chipping or those long shots? Would you like to spend your time on the practice ground with a top Golf professional?
André offers the perfect instrument for a group of up to 6 people, at a Club of your choice, for Golfers of all levels: the BOSSY WORKSHOP.
The Workshop may be booked in block by Companies / Privates or individually.
Participants can expect an exclusive, all inclusive, top class Golfing Experience, in a spirit of fun and learning. Included are: Practice Tools, Food & Drinks and most important taping into Bossy's Expertise.
For info on the Fees and to set up your Workshop, please send an e-mail with your Name, Address and Golf details (Handicap, Golf Club if applicable) to: contact@andre-bossert.ch
Example of Workshop Objectives
Refresh the basics
Short Game Test and Evaluation
Practice with a purpose
Learn new tricks in short game
Receive personalized tips and create your own repertoire of shots
Compete against each other to create on course pressure
Evaluation and Lessons Learned
Example of a Workshop Program
08:30 Meet in the clubhouse, Introduction to the daily program, Coffee / tea.
09:00 Short game test and evaluation
09:30 Work on the Technique of all short game areas: Chipping / Pitching / Bunker
11:00 Break
11:15 Practice makes Perfect
12:30 Lunch
13:30 Games to simulate a Competitive Round
14:30 Test
15:00 Evaluation of the Day and Lessons learned
16:00 End / Open for Individual Round of Golf