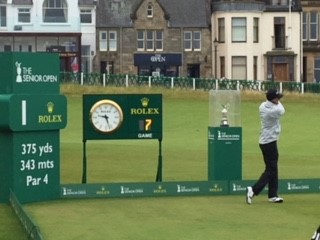 by andre-bossert
/
on 1 August, 2018
/
in Articles
A superb experience in St. Andrews! "After proudly sitting in 12th position after 2 rounds of 71 and 68, I was hit by the difficult weather conditions on the weekend and my bad putting – leading to a highly disappointing 70th position, on 297 (+9)".
Still: to play a Major Championship at the Home of Golf is one of those moments that define the profession. A true pleasure!
Next start: European Staysure Senior PGA Championship as of August 3 2018.